Beware of These Slip-ups Post Pandemic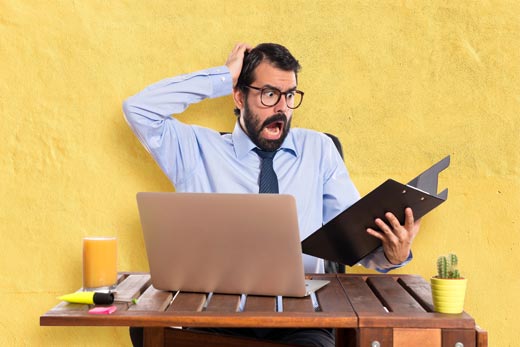 It has been around six months that we are fighting the COVID-19 pandemic and are locked down in our homes. The beginning was too challenging as the entire world was thrown into a topsy-turvy that was experienced never. Organizations all over the world were completely baffled when the pandemic hit as no existing business continuity plans seemed to work. Shifting to remote work seemed to be the only feasible alternative then.
The 'work from home' arrangement rolled out some severe issues as people had never worked from their homes full-time before this. Employees did not have the adequate training to work remotely, organizations did not have the required technologies to make the sudden transformation and in some cases, not even every home was ready to accommodate a full-time, full-functional office set-up. So, the novel coronavirus outbreak and the subsequent pandemic had dropped us into complete mayhem.
But as time went by, businesses seemed to get hold of the mayhem. New technologies started being adopted, new infrastructures were deployed, new strategies were rolled out, and employees put their best foot forward to better their productivity while working from their homes.
Post this pandemic, when we finally get out of the lockdown phase and start getting back to our normal work lives, certain prominent mistakes seem plausible. These might prove to be very potent in hindering business growth.
So, we are providing you with a list of all the things that might go wrong in your business as we move into the post-pandemic era.

Drop in the online presence

With the onset of the pandemic, organizations have moved their businesses to online platforms from the physical ones. Later, when we start going back to the physical workplace and suddenly start reducing our online investment, we will lose hugely. So, maintaining a digital presence will be vital.

Cap in vision

Survival has been the main mantra of the pandemic. To live up to that aspect, organizations are engaging in making in some short-term plans. But managements should ensure that the vision and aims with which the business started its journey should never be neglected, no matter what the situation is.

Negligence in inspiring creativity

No business should make the mistake of neglecting creativity in any way, even when we bounce back to normalcy. The creativity during the lockdown should be encouraged post lockdown as well. Creativity is known for improving the quality of decisions.

Engage in poor evaluation

Post COVID-19, one potential mistake might be ignoring systematic performance evaluation. Such an organizational evaluation helps to know the stand of the organization.

Resolve new problems with old methods

As per the need of the hour, organizations had been adopting new techniques and technologies for smooth operations and management. In case you cling on to your old methods of problem resolutions, you will not yield satisfactory results. Business owners will have to accept the seriousness of the new normal and concentrate on new problem resolution techniques that will be in sync with the new problems.
To conclude, a post-pandemic world is uncertainty to date, but we hope we could make you aware of the probable mistakes. To continue with the business is the motto, with or without pandemic!