Welcoming Employees Via Digital Onboarding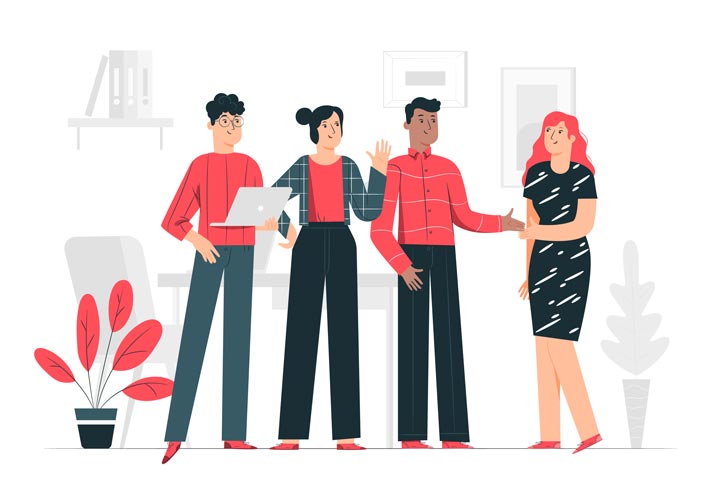 Desperate times call for desperate measures!
One such desperate measure was a complete shift of work from the office to home due to the outbreak and rapid transmission of the novel coronavirus. This shift has not come free of cost, rather companies worldwide have been enduring a great deal of inconvenience to date. One such badly hit section is the Human Resources Department (HRD) of each company.
A prime responsibility of an HR is screening and recruitment. Recruitments previously needed direct contact of an actual workplace, physically. Now, as working from home is the new norm, e-recruitment or digital recruitment or socially distanced recruitment has become a desperate measure.
Giants like Mahindra & Mahindra, Procter & Gamble, Flipkart, Samsung, Goldman Sachs, Visa, etc. already welcomed interns for their virtual programs. The HRD is leaving no stone unturned to roll out initiatives and arrange for events to keep remote employees connected and close to the office.
It's about time that the HRs get some relief. Here's to a comprehensive automated virtual onboarding process, NexAEI – EmbarQ! This state-of-the-art application makes for a seamless e-transition of an aspirant to an employee. With just a few clicks, an HR can manage all the onboarding formalities (both pre and post-joining).
Notable Features:
Hassle-free and Fun Onboarding Experience
Provides an optimized onboarding portal to get rid of all the onboarding hassles, cut the monotony, and drag it towards fun and engagement.
Exhaustive Onboarding Process Streamlining
Provides visibility of the stakeholders and send onboarding tasks to the aspirant via the portal. The documentation status is visible to HR too.
Quick, Easy, and Environment-Friendliness
Makes way for paperless onboarding in today's digital world and cuts down a lot of the organization's costs.
Tailor-made Configuration
Works in sync with your brand and helps in familiarizing the newbie with your culture over the portal.
These are some basic onboarding requirements that the HRs everywhere are facing issues with. This work from home or work from anywhere concept is here to stay and all we can do is to find out ways for easing out every difficulty that comes its way. Even if we are working from distant locations, it should not stop us from either adopting successful digital onboarding measures or building highly impactful teams.