What is the Future of Visitor Management?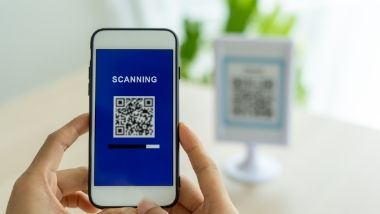 Since the day COVID-19 had hit us last year, organizations have worked incessantly towards transforming the pre-existing ways of working. Getting back to the workplace after a long hiatus was not easy. Employees needed to walk into futuristic and safe office premises. And the first step towards achieving this vision was getting a touchless visitor management system (VMS) in place. The way towards an automated, digital, and no-touch 2021 workplace was about to begin from a touchless reception desk!
The Future of Visitor Management –
The top 5 indispensable features to look for in a 2021 VMS are –
Pre-registration of any person entering the facility or office premise
Customized workflow maintenance for signing in various types of visitors & guests
Providing the visitors with digital cards for minimizing contact and controlling in-office access
Host notifications on employee/user mobile app as and when the visitor arrives
Visitor reporting and dashboard in real-time
An efficient VMS increases your organizational security by many folds, and at the same time, it also streamlines your visitor or people management. Besides, your digital reception desk helps in making a futuristic impression on your visitors too.
The VMS Market
The global VMS market, which stood at US$ 920.5 million in 2020, has been projected to hit US$ 1428.6 million by 2026. The need to keep records of all the visitor data (guest any employee) and restrict all unauthorized entries have triggered the said rise. Besides, analysts are also pointing at increased agility by discarding data center-based services and adopting the cloud ones.
What is NexAEI VisMate?
NexAEI VisMate is a cloud-based contactless reception desk; specially designed to offer a unique touchless experience to both employees and visitors. It caters to the new-normal visitor management requirements and is apt for all kinds of businesses. VisMate is helping visitors make the most of their visits.
It is proactively safeguarding the visitor health (given, the pandemic) as well as the organizational integrity
It is enabling compliance protocols and meeting the set standards by recording the visitor data
It is creating an impactful brand presence by providing a futuristic and completely touchless experience

NexAEI has set out on a mission to assist organizations to get back to work safely and smartly, and it has so far succeeded in its attempt. The touchless kiosks are making VisMate a must-have and are relieving the organizations of the daily hassles of queue management!