The Second Wave of COVID-19 and Your Workplace Reopening Plan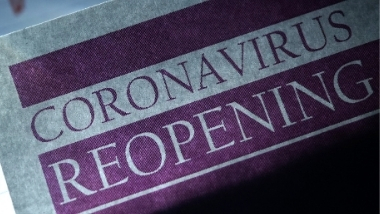 The resurgence of COVID-19 has adjourned the reopening plans of corporate India. The hybrid working model is here to stay for what seems to be a long time to keep the risk in check. The second wave of COVID-19 will put up several challenges. Organizations will have to dodge them by allowing employees to work flexibly from convenient locations and fill them with the required latest technologies at the same time.
In India, 87% of the businesses are considering continuation with the Flexi-remote working model. Even if the employees are to work from the offices, the management will adopt a phased approach. Not every employee will return to work at the same time. Employees will have to work from home and office on alternate days. Organizations will operate with a shrunken workforce for some time now. It will create an exceptional home-office framework and offer flexibility and work-life balance to every working professional.
Researches reveal that since the onset of COVID-19, remote job searches have swelled up to 261%. Even the postings for remote jobs have also increased by over three times. So, it is quite evident that both the employers and the employees have succeeded in hitting a good balance in the new-normal work set-up. And although people wish to return to their offices, they are ready to wait for a full-fledged reopening.
So, as far as working a little longer in this Flexi framework is concerned, even though it was a sudden phenomenon back in 2020, in 2021, companies are better prepared. Today they have guidelines, protocols, and SOPs in place to respond to the second COVID wave. Companies have already adopted several strategies that have redefined their work culture amid this pandemic. It's just that they will have to hold on to that culture a little longer.
Organizations are considering employee safety as their topmost priority today, and no one is ready to take any risk on that front. So, they monitor every aspect of the present situation, starting from the frequent changes in health and safety guidelines to the vaccination drives. Companies are more than ready to bestow their employees with the latest technologies and best collaboration tools for uninterrupted functioning. Furthermore, people have realized and gradually accepted that the office will no longer be the same as we had left it last year.
People have gotten somewhat accustomed to the digital workspace and smart working infrastructure.
So with the reopening plans stalled temporarily, organizations are focused on strengthening the Flexi remote or hybrid working models, optimizing organizational costs, enhancing employee health facilities, and ensuring business continuity amid all odds.