Sketching a Plan for Sustainable Hybrid Working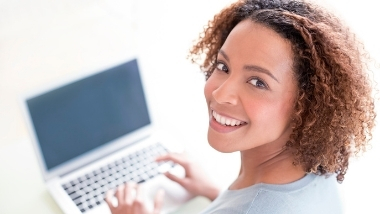 What was characterized as 'glacial' for the past 10-15 years had transformed into 'tidal' almost overnight. Yes, earlier flexible or hybrid working was considered unsuitable. But in this new normal, organizations have finally identified and reaped the benefits of hybrid working.
With over 70% of employees rooting for hybrid working, we are surely moving towards the Next Great Disruption, a hybrid workplace. Such a massive transformation comes along with substantial organizational changes too, both cultural as well as practical. All we need to do is sketch a plan for ensuring a sustainable future of hybrid working.
Organizations need to take up some hands-on measures.
With the second wave of COVID sweeping in, this transition from working from home to hybrid working has become all the more evident. Organizations need to consider both short as well as long-term practices as per the government rules. Amongst all the safety measures, the most important one presently is to determine the occupancy levels. You cannot call every employee to the office at the same time. So, you must prioritize the roles that are necessary for the return. Similarly, focus on providing every tool and technology required by your workforce to keep the business up and running. Moreover, simplify the home and office connectivity.
Anxious about heading back to office? Address that.
Going through a pandemic is grave, and at times like this, anxiety engulfs us. As long as hybrid working is concerned, it demands some employees to work from the office, and the return to office after working from home for such a long time seems scary today. The organizations will have to deal with employee anxieties. Do not disappear on your employees, instead arrange for regular one-on-one video calls and find out whether any red flags are present or not. Taking care of employee engagement and wellbeing should be on the priority list today. Secret tip – lend a helping hand to the ones in need, even in this hybrid working set-up.
Focus on performance management via the best fit application
A hybrid workforce is comparatively tougher to monitor. So, if your existing performance management systems are unable to provide you with the best visibility, consider replacing them. Desperate times call for desperate measures, and hence an application capable of providing complete visibility of employee active screen time across locations is the need of the hour. Such an application is NexAEI Hourly. It not only provides visibility but also assists in deriving actionable reports from the same. Such a solution might be highly beneficial for you to gauge and manage your employees' performances in a hybrid working scenario.
To conclude, this plan will be your guide in the successful implementation of a prolonged hybrid working. Stick to it for building champion hybrid teams and swim effortlessly through this new normal transition because the hybrid teams are here to stay.